4 Steps for a Higher Converting Website in 2021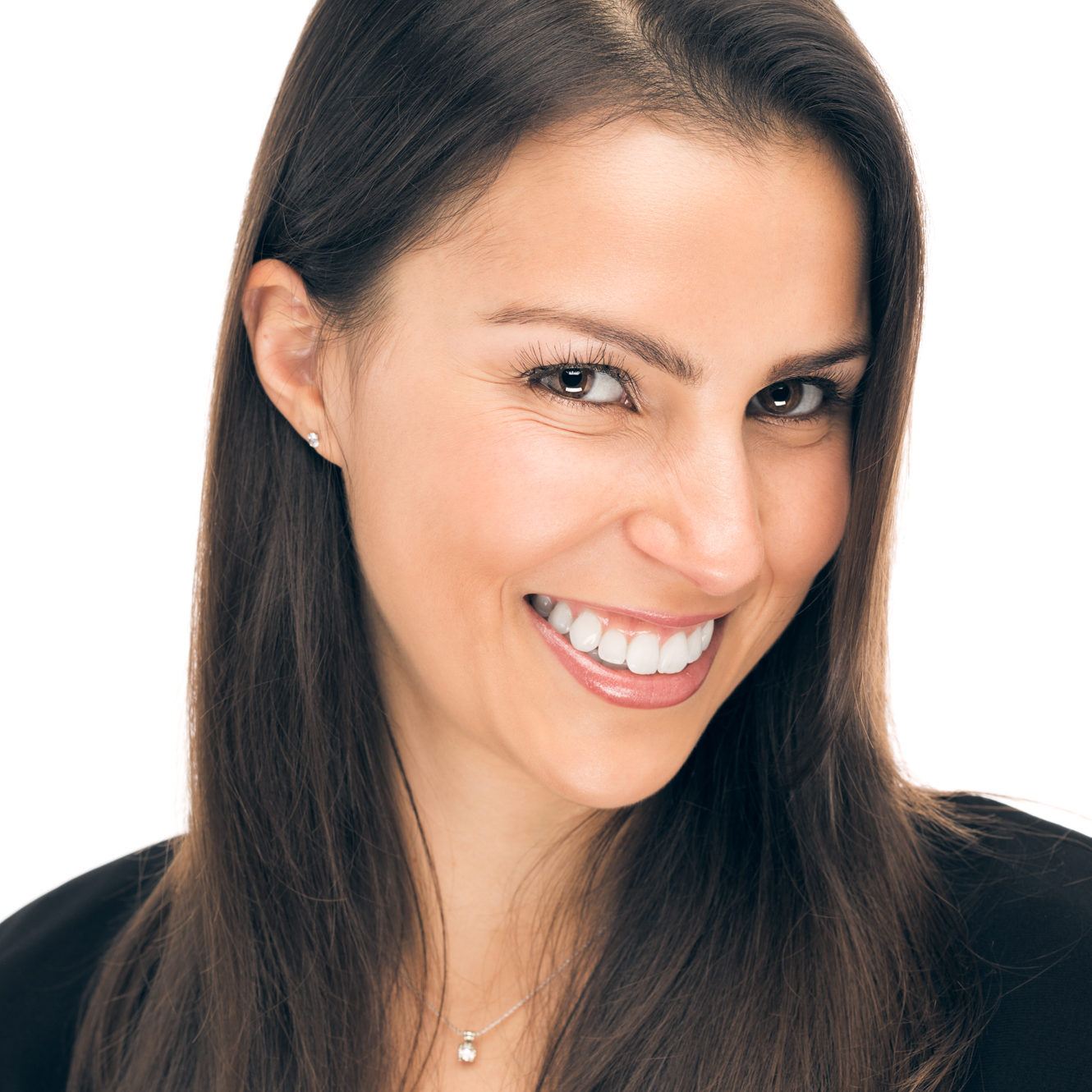 Some business owners treat their business websites like a one-off project. 
Once they have a site that's live and functional, they don't spend much thought on it again. 
But the truth is, if you want your website to become and stay visible to search engines, you need to periodically optimize it.
"A website can't simply succeed by excelling in limited aspects (such as solely design or content). It needs to have a design that feeds into your website's user experience, functionality, and appropriately complements your content.
Your website also needs to clearly communicate with your audience what you do, why you do it, and who you do it for. 
It's easy to get so caught up with how great you are as a business, that you forget to make sure we are addressing core concerns your audience has first and foremost."
Whether you are just considering your first web design, or you are hoping to attract more customers and clients with your current site in the new year, here are four website changes that I recommend my clients focus on in 2021.
One: Do A Complete Website Audit
Doing a website audit is the first step in identifying any potential problems with your website. 
A thorough website audit will check for any discrepancies that might affect your web traffic, the engagement and experience of your visitors, or the functionality and performance of your website. 
All of these areas are critical if you hope to drive prospects to contact you about your services. 
Here are the three main things to look out for when you do an audit of your website:
Usability is the key factor in overall web performance. 
"The design and overall navigability of your website should correspond with what a person would come to the site to seek out, such as more information on a business-related topic, resources, product/pricing information, testimonials, etc. This will largely depend on your individual business.
The main goal here is to make it easy for people to get to the information they're looking for. As a result, you'll likely see conversion rates improve on their own."
With this purpose in mind, visit your website as if it were your first time. 
If you were a visitor looking to hire a contractor, would you be able to easily find professional photos and testimonials that would encourage you to fill out the contact form? 
If you were looking to hire an interior designer, does the layout of the website feel inviting, professional, and drive you to a clear contact option? 
Try asking a friend or family member to review your site as well, and to point out anything that feels difficult or confusing in your navigation.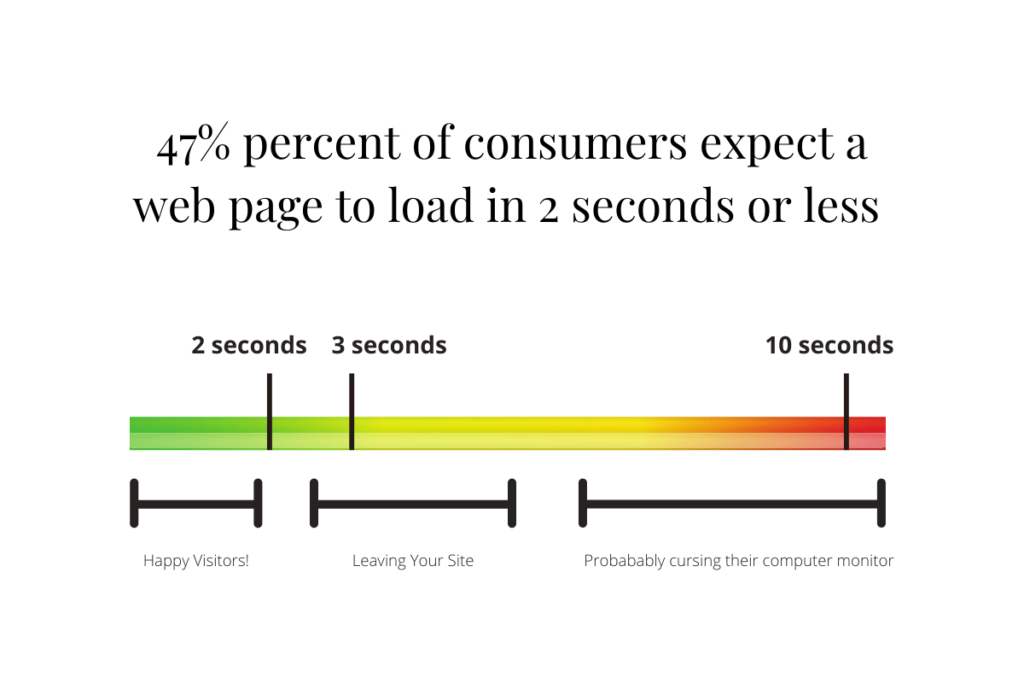 Do you know how your leads are converting?
The point of your website is to get visitors to take a specific action, and in the case of design or construction clients, that action is probably to contact you or opt-in for a quote or estimate. 
But in order to understand how well your website is turning your visitors into conversions, you need to be able to track and measure how many people choose to complete your desired action.
Google Analytics is a great tool for tracking your conversion rate. 
In order to use this tool, you simply need:
A separate thank you page that your visitor reaches once the goal is complete

To determine exactly

what

action you're measuring (opt-ins, subscribers, etc.)
Once you know your conversion rate, you can spend time adjusting your website in various ways to see if you can get that baseline conversion rate to increase. 
Pro Tip: Use a site audit tool like this one to help you identify problem areas automatically.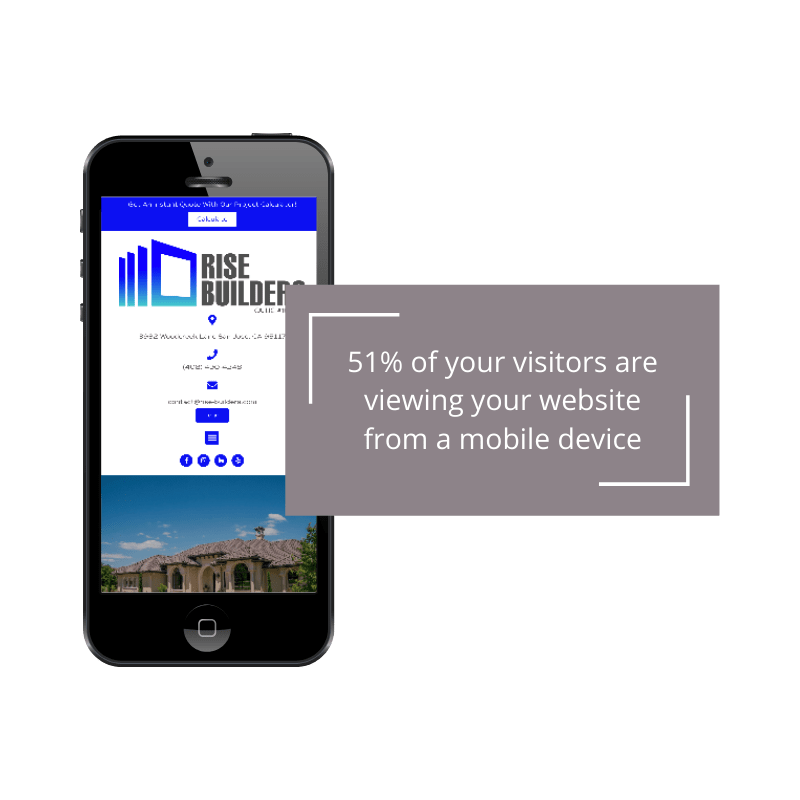 Once you are confident that your website is functional and user-friendly, it's time to address one of the most important factors in web design – mobile optimization.
Optimizing your site for mobile basically means that you want people visiting your page from their smartphones to have the same experience as those visiting from a desktop. 
When businesses don't optimize their sites for mobile, pictures can be so large that they aren't viewable, text can be so off in size that it's illegible, and contact forms and buttons may even not function at all for mobile users.
And considering that 51% of your visitors are viewing your website from a mobile device, it's imperative that you spend time optimizing your site for these visitors. 
Google has another great tool that will help you identify mobile issues that your site may have. 
This tool will show you how your site appears on a smartphone, and will also show you key areas that need your attention so you know what to fix. 
Pro Tip: Design For "Fat Fingers" – Because touch screen is so much different than regular navigation, it's important that you make sure all of your buttons are sized and placed appropriately. Accidental clicks will lead to frustrated visitors and increase your website's bounce rate.
Three: Update Your Content (And Make It SEO Friendly)
I've gone over the importance of SEO at length in the past, but if you're new to the blog, I'll reiterate again here. 
SEO is how your web visitors find you, and spending time on this area of your website can have enormous pay offs. 
Because the Google algorithm is updating so frequently, doing an SEO update periodically is the best way to ensure your site will continue to rank high and your audience will continue to be able to find you. 
Here are a few ways you can update your content for better SEO success in the new year –
1.) Identify New Keywords
"As search patterns change, you'll want to update your keywords. 
The way people search for products and services is constantly evolving, and updating your keywords will ensure that you are getting the best results from your SEO strategy. 
You'll also want to add keywords that you may not currently be targeting. It's important to think about different ways or phrases people will use to search for you, and how those trends may evolve over time. 
If you add new products or create a new service, you'll need to do keyword research for those, too. New offerings often lead to opportunities for new content, and incorporating relevant keywords can help you boost your sitewide SEO strategy."
Over time, backlinks can break because a website is no longer available or has been redirected. 
When this happens, it's important that you remove these broken links from your site, and update them with relevant working links. 
As you check old links, it's also a good idea to increase your own internal links. 
This is an important step for improving SEO, and should be a part of your regular marketing plan any time you add fresh content to your website.
Even if you get a limited number of web visitors per year, updating your site with high quality content greatly helps boost your search rankings. 
This update can be as simple as rewriting some of the content on your key pages, such as the "about" or "contact" pages…
Or it can be as complex as starting a blog where you routinely share valuable insights and answer FAQ's that your clients often bring up. 
No matter the type of content you choose to focus on, always, always make sure you do some keyword research first so you have a clear idea on what your audience is looking for. 
This will ensure that your content is relevant to the right people, and that you show up on those search rankings.
Four: Share Up To Date Testimonials
Social proof is one of the biggest things people look for when they decide to hire you, and as you work with new clients every year, you should always be asking for a testimonial and posting fresh reviews to your website. 
"We've entered a new era where it's necessary to turn the spotlight away from the seller and onto the customer.  
Consumers today only trust the marketing content created by businesses so much. They'll accept the validity of a well-developed value proposition, but they want confirmation from someone they relate to more closely – a fellow consumer."
Website updates should be a routine part of your marketing process, and it's a good idea to make adjustments, refresh content, and do an audit at least quarterly.
By keeping your website up to date, you will have better success attracting the right clients to your service – and that's what a good business website is all about. 
If you need help getting your website up to speed, or if you're ready to take the leap and get a whole new design, contact me at JLE Web Design today!
And, if you found this article helpful, don't forget to subscribe to the blog below for more valuable content like this!