A few years ago I embarked on a health and fitness journey to live an overall healthier lifestyle. Along our journey we learned how important it is for our bodies to stay hydrated. Little did I know, that drinking only water might not be enough.
After testing countless electrolyte brands, we could not find one we liked, until we found LMNT Elemental Labs.
Clean ingredients, no sugar and backed by science! Plus, it tastes amazing and helps me feel replenished after a killer workout or on a super hot day when water just isn't enough!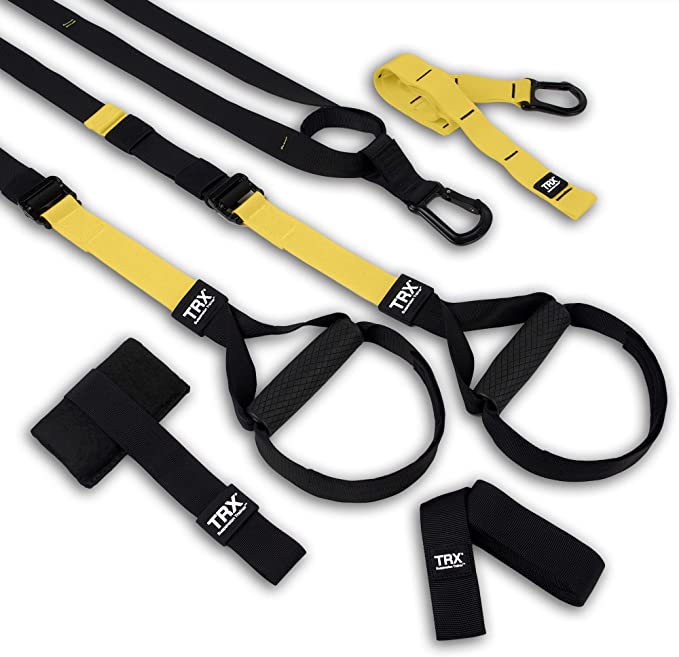 TRX Pro3 Suspension Trainer System
TRX has and always will be my first love when I think of strength training. I used to think that in order to get lean you needed to burn ALL the calories-which in my mind meant cardio. 
Long story short, I took a group class with an amazing instructor and after the workout I was hooked! No weights needed, just your body weight and these straps!
In addition to tweaking my eating habits TRX helped me lose over 20 pounds I didn't even know I had to lose. 
Strength Slides & Booties
These sliders will help pick up the intensity of your workouts! Add these to moves you have already mastered for a fun way to mix things up. 
I love that they can be used on most surfaces and are interchangeable from carpet to hardwood floors or tile!
Plus, they are super durable! My toddler children play with them all the time and they still look the same as when we bought them.